Home / About Us



Collateral Services began in 1998 as a consulting business for the highly respected financial institution, LaSalle Bank. From there it grew into a collateral analysis service providing insight into the asset based lending sector of finance.
Having worked closely in the financial industry and observing desks stacked with hard copies of monthly reporting and a backlog of work to be done, our founders realized a need for a more timely and thorough automated process to analyze a client's borrowing power. This idea along with our staff who realize the importance of quality and service, has formed our cutting edge business.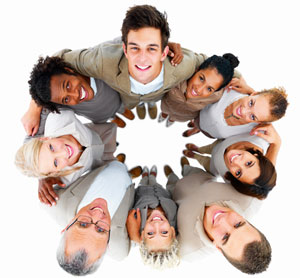 Over the years we have listened to our partners needs. Our well trained staff has built on this foundation, and we constantly strive to improve our tools and services.
CSI is located a short distance from downtown Kansas City, in the First City of Kansas known as Leavenworth. We take great pride in our community and are involved in many activities. We are located in the Historic Downtown area of Leavenworth, in a six story brick building that was built in 1908. In the early 1900s it housed the largest fabricator of metal products west of the Mississippi. Then from 1930 to 1970, the Montgomery Wards department store occupied the building. Since it's renovation in 2006, CSI has enjoyed calling this great building home.
Our office environment is an open concept that is conducive to teamwork and comradery. Our hardwork is often rewarded with fun events and thoughtfulness by our officers and managers. We are continually encouraged to present ideas and suggestions to build the best company available. We work together and play together. We love what we do!